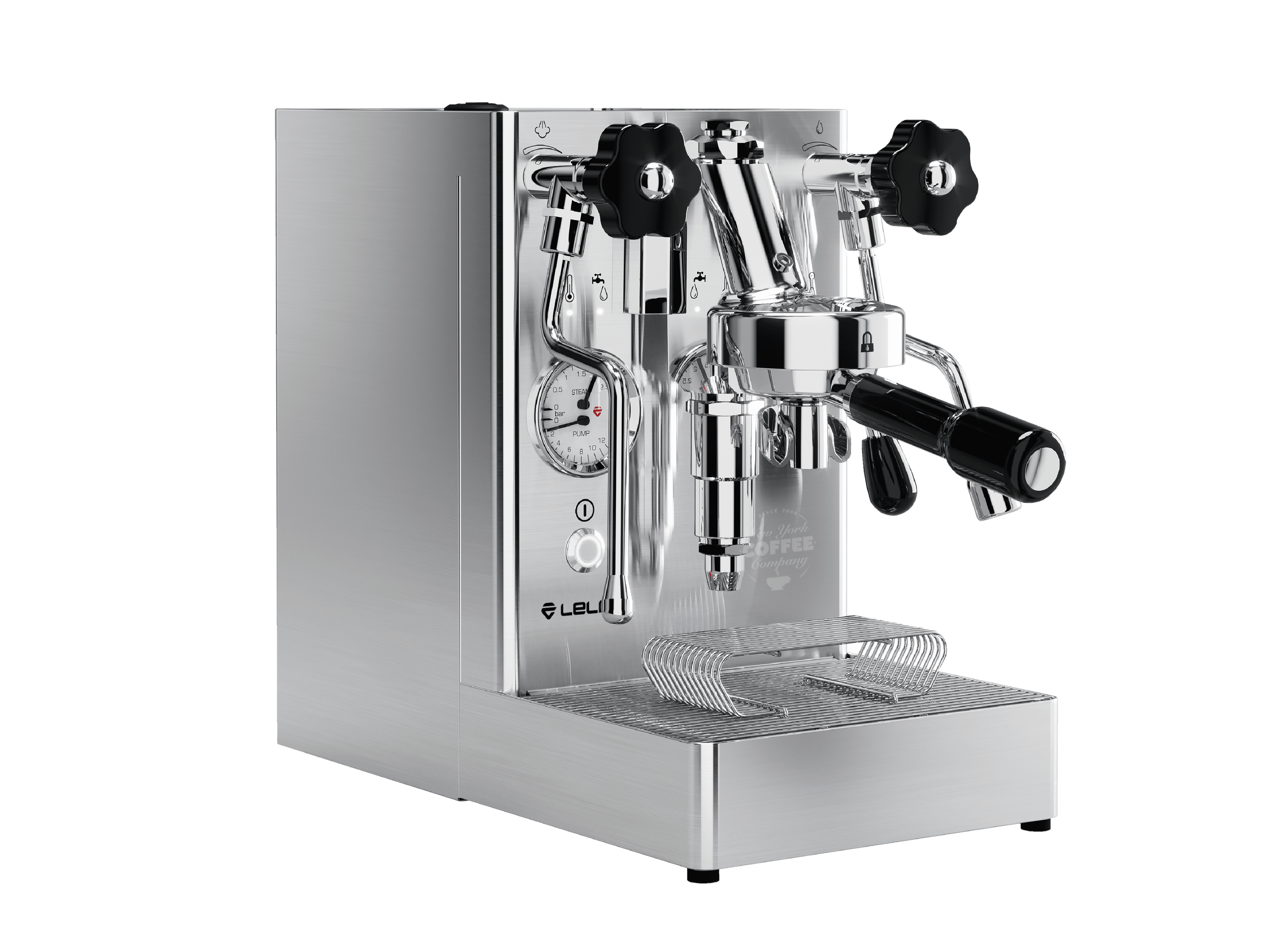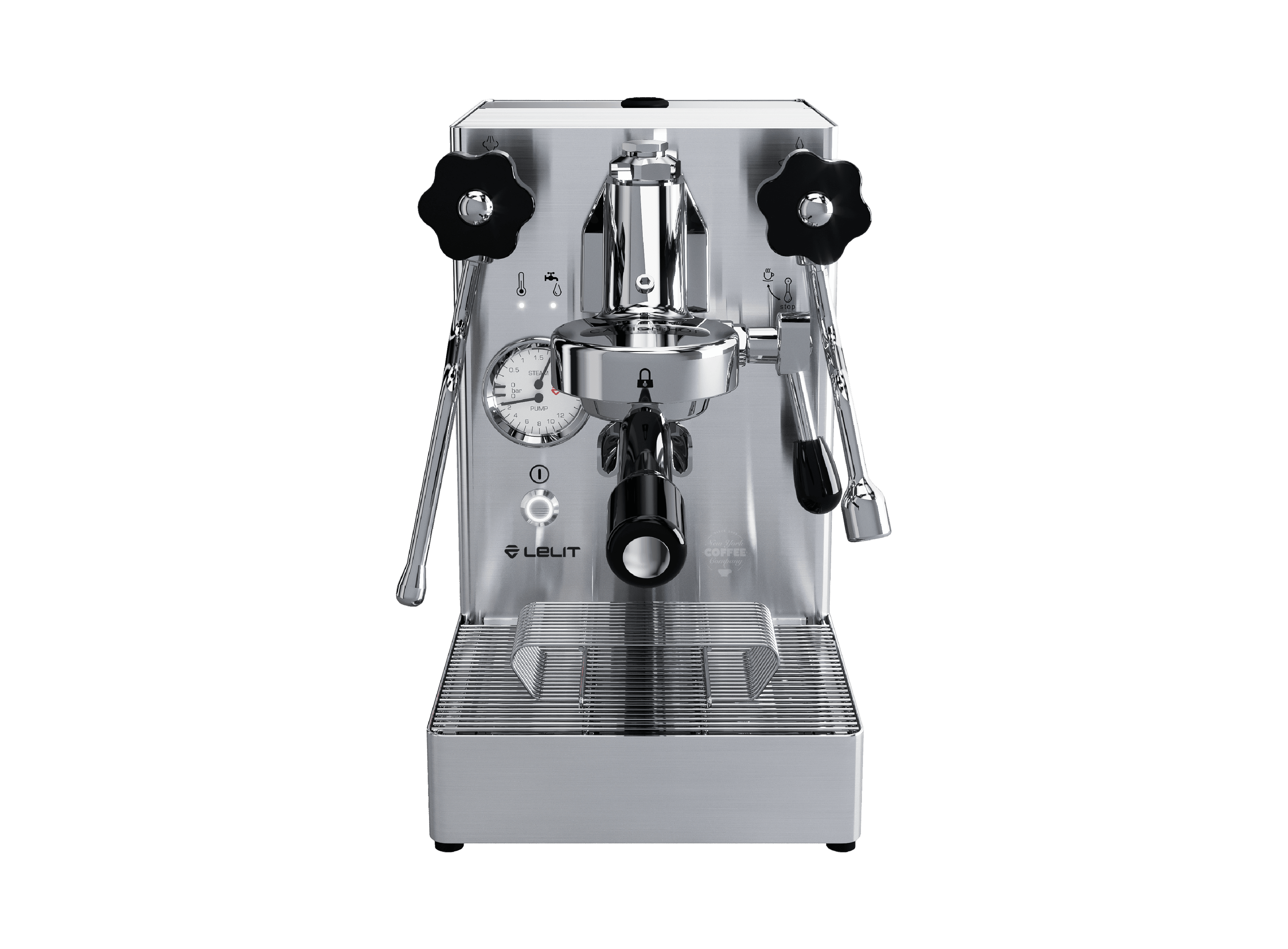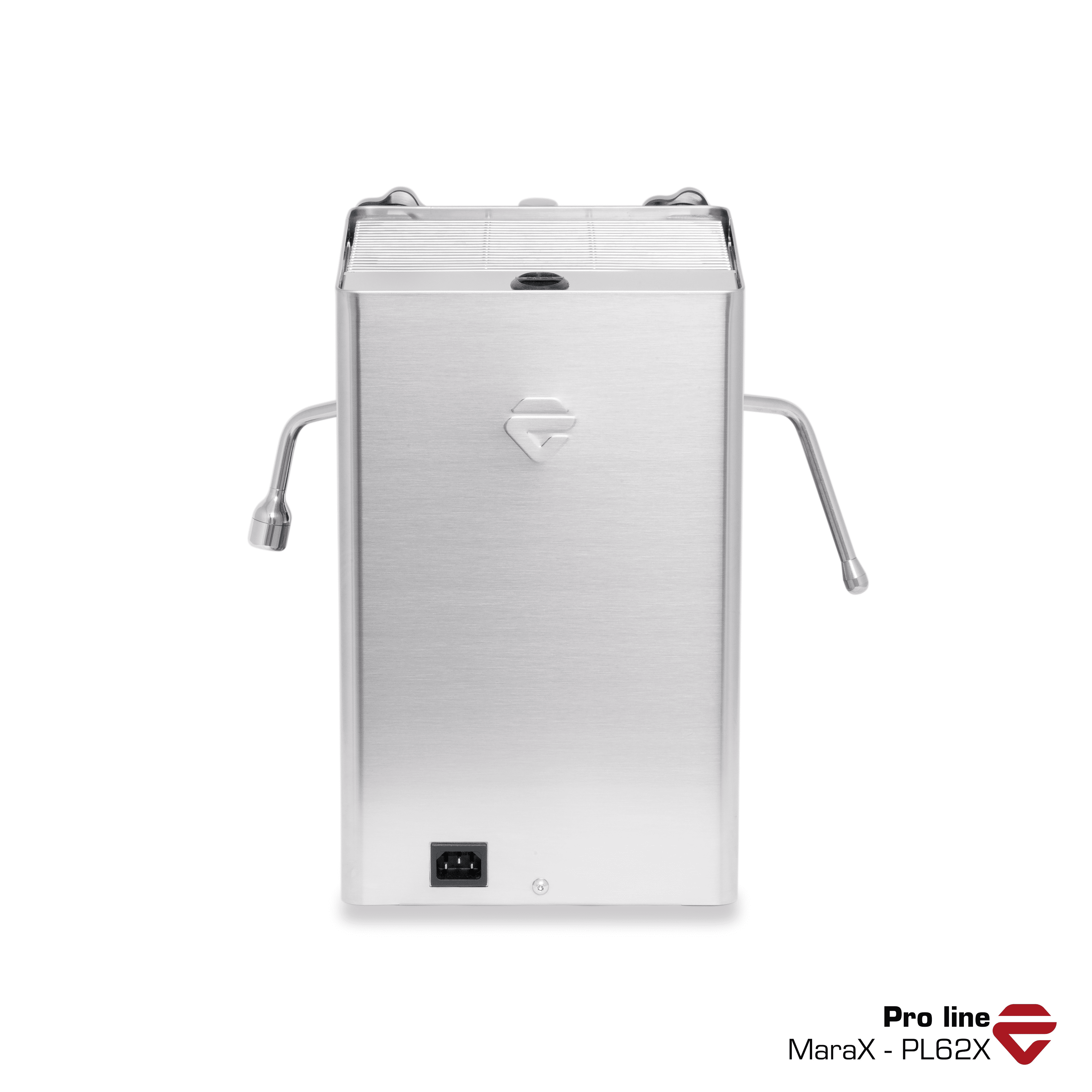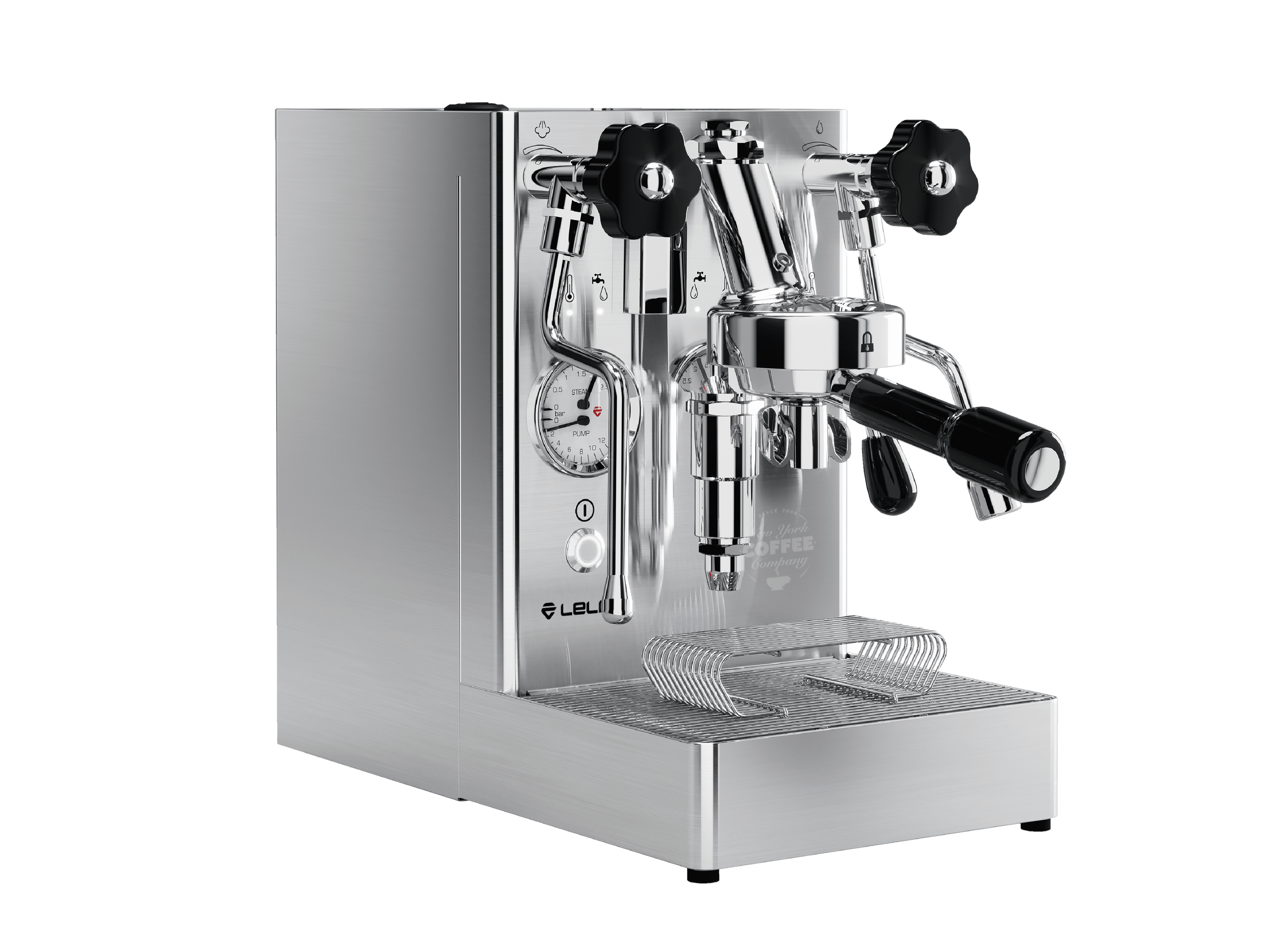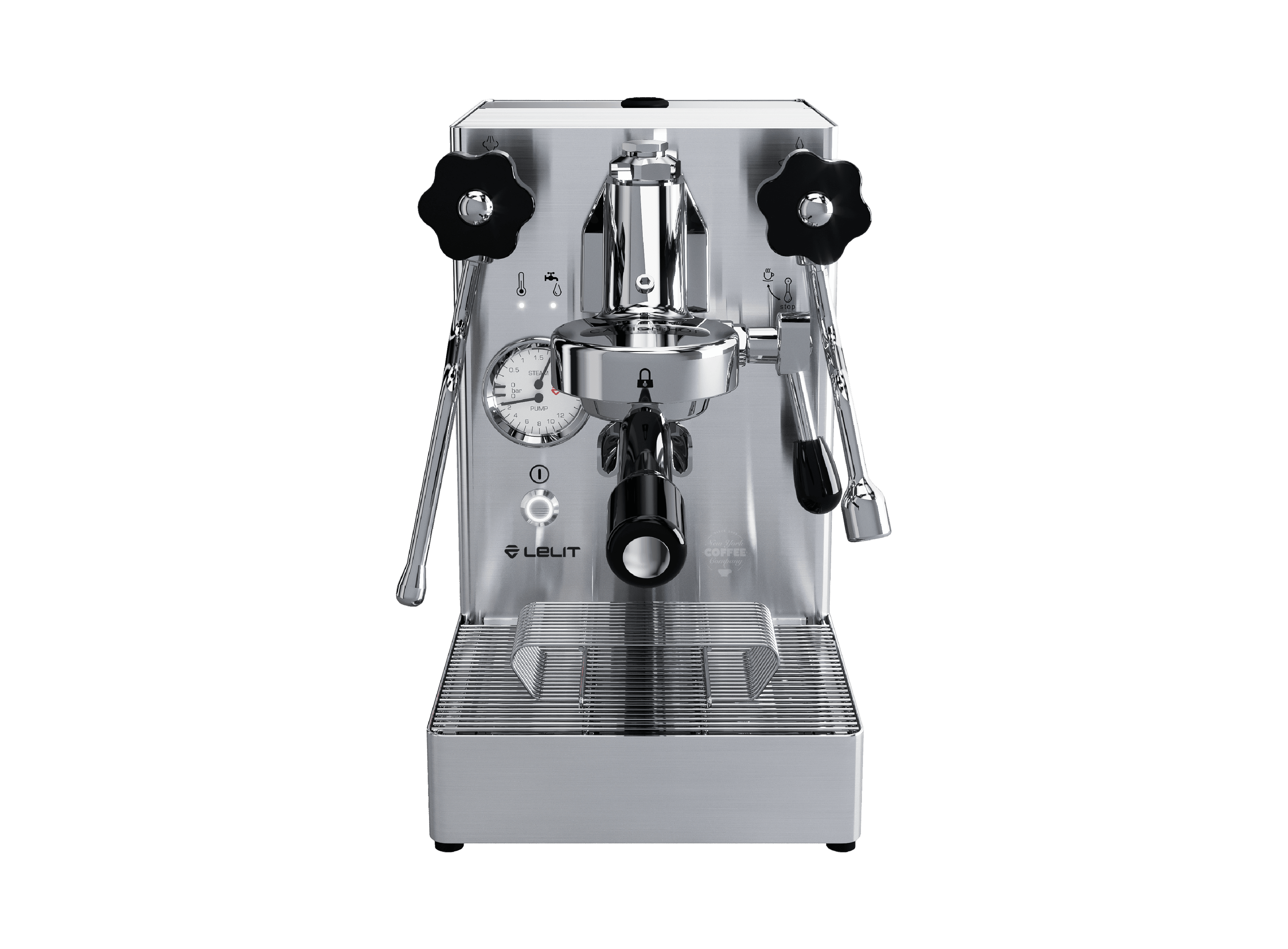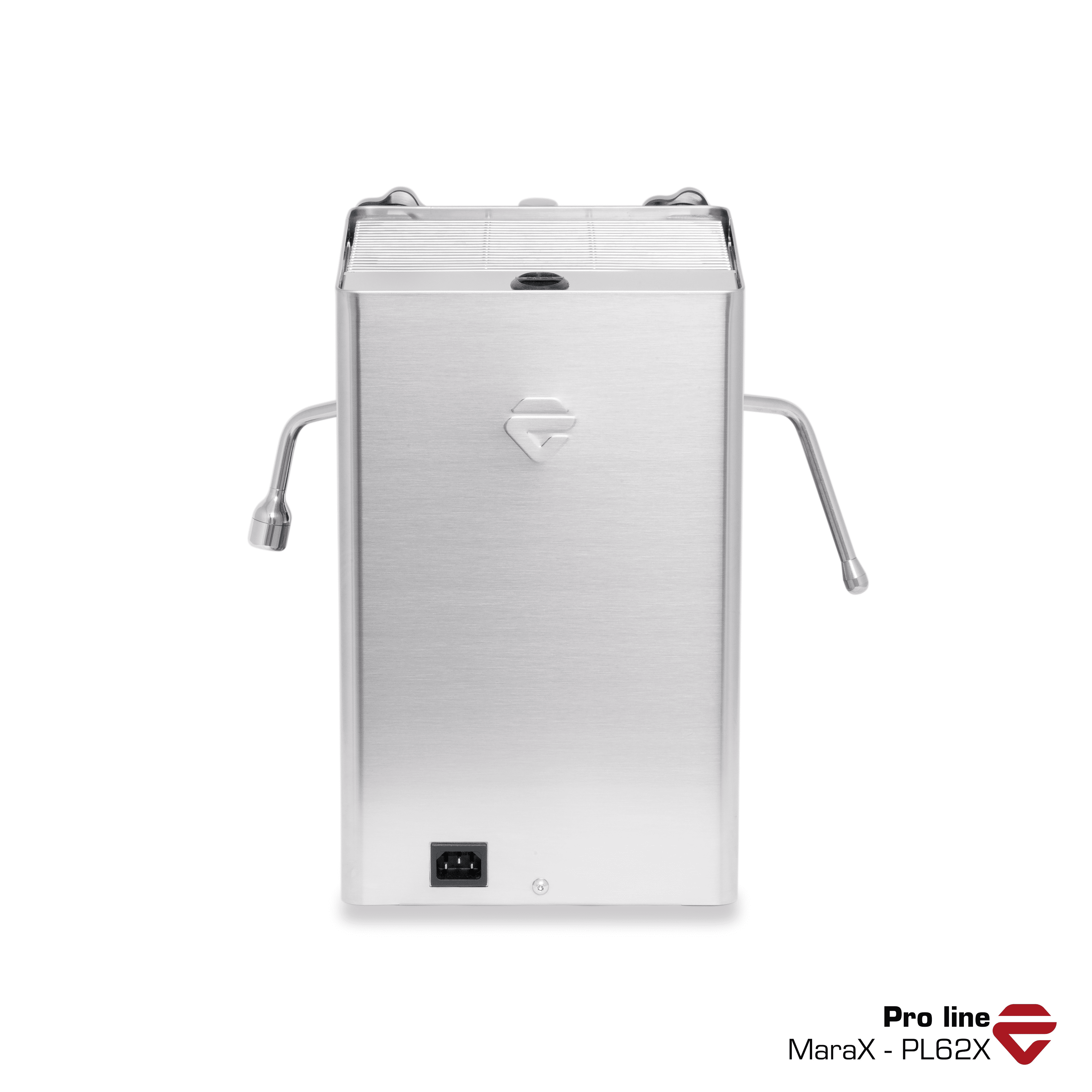 Available, delivery time: 1-3 days
Lelit PL62X Mara V2 espresso machine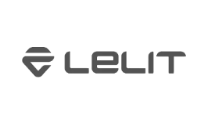 Lelit PL62X V2: Two-circuit machine for espresso, cappucino & more
The Lelit PL62X V2 relies on a proven two-circuit system and thus fulfills the wishes of espresso lovers as well as people who like to have drinks with milk foam. Externally, the stainless steel construction makes an impeccable impression, and the brushed surface is also easy to clean.
Thanks to the dual-circuit technology, the Lelit PL62X V2 provides the necessary technology to prepare espresso and cappuccino (or other milk foam drinks) at the same time, for example. Waiting is no longer necessary, which is a great advantage in households or catering establishments. In any case, the result is high-quality, excellent enjoyment of espresso & co.
Excellent appearance and quiet operation
During operation, the Lelit PL62X V2 behaves extremely quietly, regardless of what is being prepared. Especially in noise-sensitive environments, the machine cuts a very good figure. In addition, the noble appearance contributes to the fact that the Lelit PL62X V2 can be easily integrated into any interior style and always finds a place in gastronomies. The housing and boiler are made entirely of stainless steel, which is easy to clean.
Furthermore, the machine works very temperature-stable even over a longer period of time, which eliminates the need for lengthy reheating during operation. In addition, the device scores with the following features:
- Outstanding milk foam due to very fine-pored preparation.
- Built-in pressure gauge provides information about the contact pressure of the coffee
- Brewing temperature can be adjusted to any type of bean at any time
- Easy temperature correction through practical PID control
- Very easy to service thanks to simple maintenance and parts replacement
Those who opt for the Lelit PL62X V2 thus buy a machine weighing about 19 kilograms that leaves few wishes unfulfilled. The machine is operated in the classic way via rotary valves, so that connoisseurs should be able to find their way around immediately.
Furthermore, the device also appeals to beginners who have little experience with a portafilter of this type. The high temperature stability and easy operation are responsible for this. After a short familiarization period, it should be easy to prepare delicious espresso of consistent quality (or other beverages).
More possibilities for the future
The FAEMA E61 brewing head has the usual standard diameter of 58 millimeters. This means that expansion with other equipment is effortless, as the vast majority of accessories on the market are compatible with this machine. The extensive water tank with a capacity of 2.5 liters also ensures that refilling is not permanently necessary. Especially ambitious connoisseurs who buy the machine for a private household will be able to bridge several days with one filling.
After the cold start, the Lelit PL62X V2 offers a heating time of about 15 minutes, which is usual in this product class. After that, the machine can be used throughout the day and immediately produces coffee drinks on demand.
With a total of 1,400 watts of power, the machine offers high performance even for higher demands. Handling is easy and convenient, which is also helped by the extensive dimensions. There is plenty of room for cups, and the work surface is attractively sized.
High weight is an advantage: The portafilter can be easily clamped with just one hand, and the machine does not need to be held. Even in hectic environments, use is possible without difficulty.
Those who know their way around will quickly find many ways to creatively operate the Lelit PL62X V2 via the rotary valves and produce very tasty drinks for connoisseurs.
In addition to optical optimizations, the new V2 model offers the following advantage:
OPV drainage system:
the water now flows closed in the circuit back into the water tank and no longer into the drip tray. This means that the drip
tray
has to be
emptied less frequently, with water consumption being halved
.
Data sheet
Lelit Mara PL62X
General

Condition:

New

Country of manufacture:

Italy

Field of application:

Household/ Private

Design:

Classic

Water

Water tank:

Removable Top

Water tank volume

2,5 L

Water connection:

Water tank

OPV:

Yes

Milk

Milk/milk foam system:

Steam nozzle

Brew group

Number of brew groups:

1

Faema E61 brew group:

Yes

Pressure profiles / profiling:

No

Preinfusion:

Yes (optional)

Brew temperature controllable:

Yes

Portafilter diameter (mm):

58mm

Portafilter included:

1

Operation

Cup tray:

Yes

Cup warmer:

Yes

Steam draw:

Rotary lever

Technology

Machine type:

Portafilter machine

Construction type:

Two-circuit

Pump type:

Vibration pump

Pump pressure gauge:

Yes

Maximum pump pressure:

15 bar

PID temperature controller:

No

Integrated grinder:

No

Cold Touch Steam Tube:

Yes

Boiler material:

Stainless steel

Boiler volume:

1,5 L

Boiler pressure gauge:

Yes

Housing material:

Stainless steel (Inox)

Color / Finish:

Stainless steel (Inox), Satin finish

Width (mm):

220

Height (mm):

355

Depth (mm):

400

Weight:

18,8 KG

Volume with pump db(A):

Not specified

Volume without pump db(A):

Not specified

Loudness grinder db(A):

Not applicable

Operation

Timer:

No

Energy efficiency class and consumption

Standby mode:

No

Energy saving mode:

No

Power (watts):

1400

Energy

Energy consumption (kWh):

individual

Voltage (volts):

220-240

Frequency (hertz):

50 / 60
---
Sind mit dem Produkt sehr zufrieden, Top .Optimale Kommunikation und Hilfsbereitschaft. Gerne wieder!"
Ein sehr guter Siebträger mit tollem Design zu einem sehr fairen Preis.
Diese kleine aber feine Maschine macht einen tollen Espresso. die Verarbeitung ist sehr gut. Die Aufheizzeit von ca. 20 min. ist ok, man sollte der Maschine die Zeit auch geben. Alles in allem ein sehr gutes Produkt zu einem sehr fairen Preis.
Top Maschine mit dem besten Preis-/ Leitungsverhältnis
Ich bin extrem mit der Lelit Mara zufrieden, die wir schnell und zuverlässig erhalten haben von New York Coffee. Besonders die kurze Anlaufzeit macht und Freude und wir müssen die Maschine nicht den ganzen Tag unnötig laufen lassen. Sehr rubust und produziert leckersten Espresso.